Help companies solve the high availability problems in the process of migrating to cloud-native systems through chaos engineering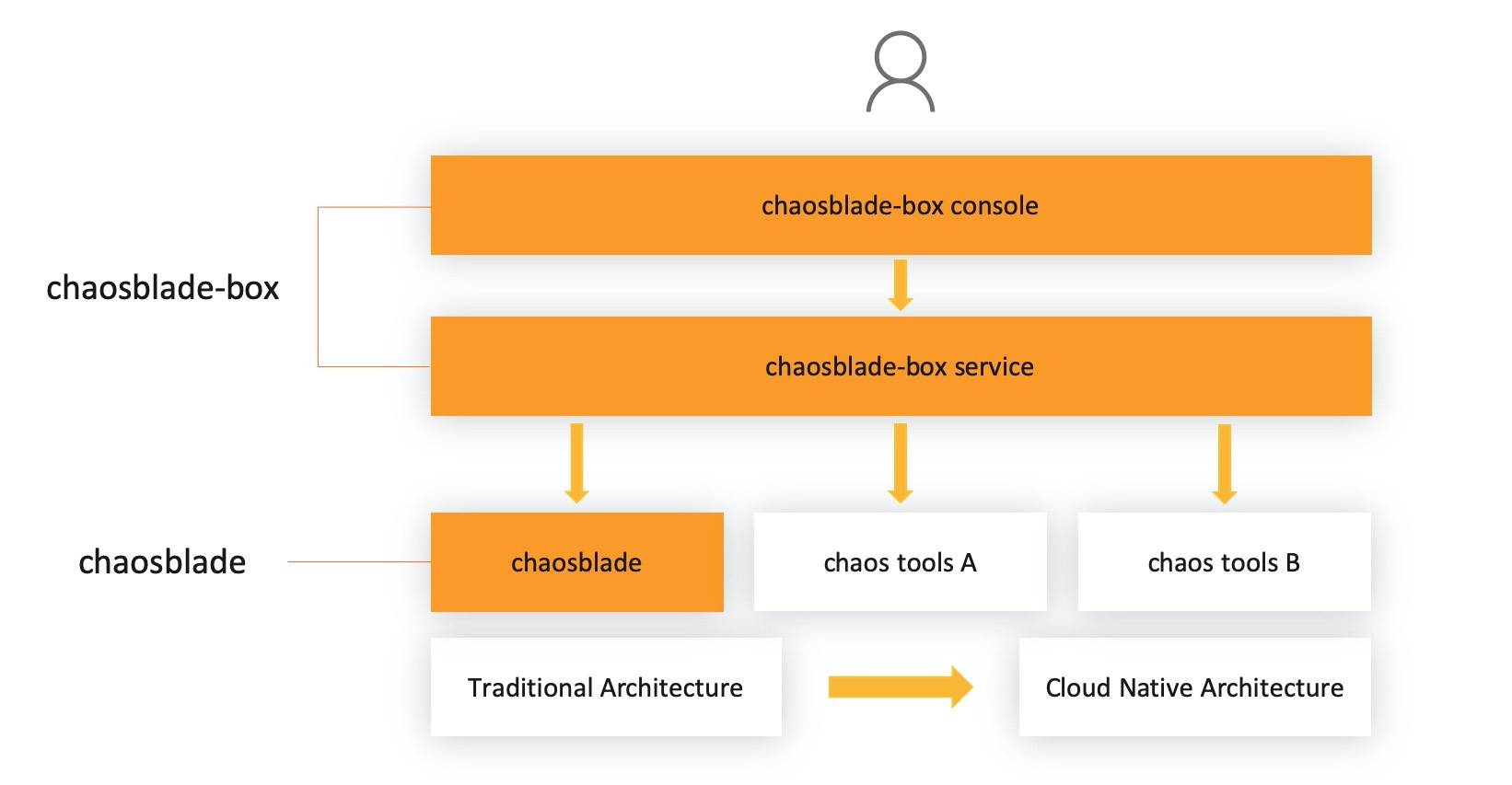 What is ChaosBlade
ChaosBlade is a cloud-native chaos engineering platform that supports multiple environments, clusters, and languages.
It includes the chaosblade-box chaos engineering platform and the chaosblade chaos engineering tool.
Automated deployment experimental tools
Automated deployment experimental tools by connecting to the operation, maintenance channel or other methods.
Support experimental tools hosting
More experimental tools can be accessed in accordance with the specifications to meet the needs of experimental scenarios.
Unified Chaos Experiment User Interface
Users do not need to be concerned with the way of using different tools, and perform chaos experiments on the same interface.
Microservice Ecosystem Landscape